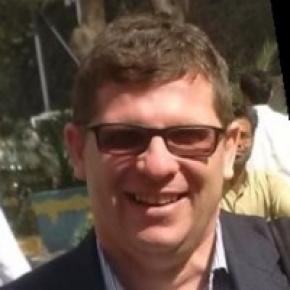 Senior International Business Developer, Cyber Security Division, Leonardo, Italy
Andrea Teschioni holds a Laurea Degree and a Ph.D in Telecommunications from the University of Genoa, with strong experience in the security field thanks to the participation to the whole solutions lifecycle, from the design phase and executive projects realization to the final evaluation steps.
In the physical security field, noticeable experiences can be highlgieted in the identification and the design of olutions for critical infrastructures protection using different technologies, ranging from simple visual surveillance to people identification also including biometric technology up to cyber security applications.
This is coupled during the last years with the chance to combine cyber protection solutions with physical ones including IT-OT monitoring capabilities for a total protection of wide and complex critical infrastructures matching with challenging requirements.
Cyber Range plaftorm is one of the vertical segments that has mostly been addressed for this challenging purpose.
Such passionate and valuable experience has been and is currently brought towards the international market with large competence in the Middle East, North America and Oceania geographical regions.