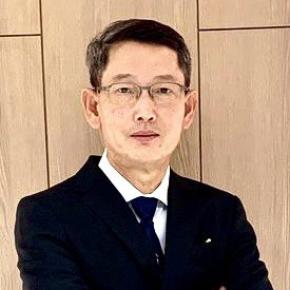 Secretary General, National Cyber Security Agency, Thailand
Dr. Prachya Chalermwat is Secretary General of National Cyber Security Agency. He held a position at Office of Permanent Secretary for Defense as Senior Advisor. Previously he held a position at Cyber Center, Defense Information and Space Technology as a deputy director. He is also an Executive Board of Directors at MEA (Metropolitan Electricity Authority) and previously PEA (Provincial Electricity Authority), Executive Committee, as well as a chairman of ICT subcommittee at PEA. Dr. Prachya got his bachelor degree in Electrical Engineering from Chulachomklao Royal Military Academy. He received a full scholarship from the Royal Thai Army for his Ph.D. in Computational Science from George Mason University and M.S. in Computer Science from The George Washington University. His Ph.D. research was in high performance computing utilizing parallel programming and Linux cluster as a personal supercomputer where the research was funded by NASA Goddard Space Flight Center and DAAC (Distributed Active Archive Center). He also got a three-year grant from NSTDA for computer security lab at CRMA Thailand.
In 2004 Dr. Prachya was selected to be an Advisor to Ministry of Science and Technology. He had worked as a guest lecturer and subcommittee of Computer Olympic at Institute for Promotional Olympiad in Informatics (IOI). At Cyber Center his task is to responsible for cyber security issues, strategic, policy and planning, as well as handle cooperation among other cyber security-related organizations.