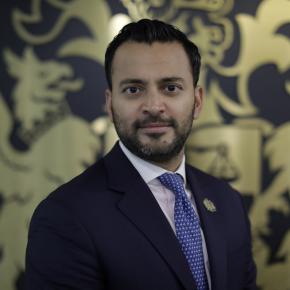 Head of Africa, Middle East & India, London Stock Exchange Group, UK
Gokul Mani is Head of Primary Markets – Africa, Middle East & India for London Stock Exchange and is responsible for the firm's listings business across product classes in these markets. Primary Markets is a part of the Capital Markets business division within London Stock Exchange Group (Market Capitalisation of GBP 45bn as of March 2021).
Gokul has spent the past 20 years across Capital Markets & Corporate Finance – having joined London Stock Exchange in 2017, prior to which he was with Bank of America Merrill Lynch (2001-2016) & Awad Capital Ltd. (2016-2017). He has led equity capital market issuances in excess of USD 50bn and has advised on several global M&A and debt capital market transactions. 
At Bank of America Merrill Lynch, Gokul worked in London from 2001 to 2010 with the Corporate Finance / M&A, Equity Syndicate and Equity Capital Markets origination functions. As a Director in Dubai, with the MENA Investment Banking group from 2011 to 2016, Gokul led Capital Markets and M&A coverage across the real estate, leisure, hospitality, consumer, retail, healthcare, travel services and logistics sectors. He led the IPOs for Emaar Malls (USD 1.6bn) and Gulf Marine Services (USD 320m) amongst other debt capital markets and M&A transactions and over 20 IPOs and equity issuances (across LSE, NYSE, Nasdaq, Euronext & Milan) over his years in London.
Mr. Mani holds an Advanced Management Program (AMP) certificate from Harvard Business School (2016), an Investment Banking Institute diploma from The Wharton School (University of Pennsylvania, 2005) and a BSc. in Economics from the London School of Economics & Political Science (LSE, 2001).