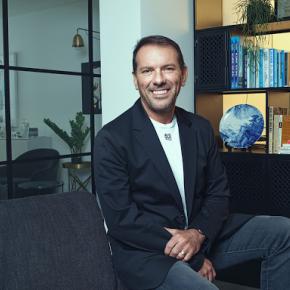 Co-founder, Qumra Capital, Israel
Erez co-founded Qumra Capital, Israel's pioneer Late Stage Venture Capital fund with $670 AuM in 2014. Prior to Qumra, Erez served as  Managing Partner of Evergreen Venture Partners since 2004, where he also led its activities together with Boaz Dinte, Qumra's co-founder. At Qumra, Erez is a Board member in the following companies: Taboola, Riskified, SweetInn, Talkspace. Previously, he served on the boards Fiverr (FVRR) Varonis Systems (IPO), Traiana (Acquired by ICAP), Identify (Acquired by BMC Software), Itemfiled (acquired by Informatica Corp), eGlue (acquired by NICE Systems) and Aduva (Acquired by SUN Microsystems).
Erez combines leadership and hands-on operational skills with extensive investment experience and has a history of delivering growth gained at his tenure at Scitex, one of the first start-ups to emerge from Israel, and the first Israeli technology company to go public on NASDAQ, and at Nur Macroprinters.  At Scitex, he ran the company's European Sales and Marketing operations and as Nur's CEO, led the company through its rapid growth stages to achieving global leadership in its field. Nur was publicly traded on NASDAQ and eventually acquired by HP.
Erez earned a B.Sc in Mathematics and Computer Science from Tel Aviv University and an MBA from the INSEAD Business School.