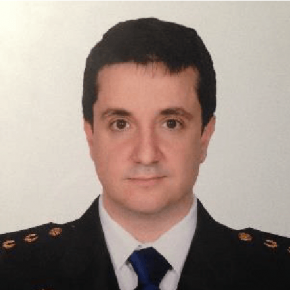 Head, Technical Group of the Central Cybersecurity Service, Spanish National Police, Spain
Head of Technical Group of the Central Cibersecurity Service in Spanish National Police. 
He is specialized in crimes that require advanced technical knowledge for their prosecution and  Forensic Analysis. He has worked for the Spanish National Police for twenty-four years as researcher in new  technologies and software investigation. During his career, he has carried out various teaching and research  stays at Interpol and Europol international meetings, University of Alcalá, University of Nebrija, and  Autonomous University of Madrid among others. Currently, he is leading several important projects related to  Cybersecurity and IT development for Spanish National Police. 
He holds Degree in Criminology (International University of La Rioja), Master Degree in Police  Sciences (Salamanca University), Master Degree in CyberCrime (Nebrija University - Madrid) and  University Expert in Antihacking Techniques (Complutense University- Madrid).