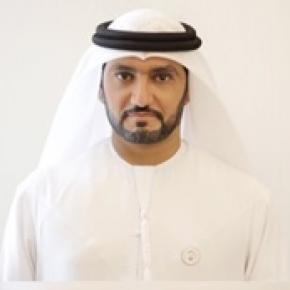 Vice President - Security, Nawah Energy Company, UAE
Yaser Al Shehhi was appointed Vice President for Security of Nawah Energy Company (Nawah) in November 2020. Mr. Al Shehhi is responsible for all aspects of Security, including physical security, cybersecurity, and the overall safety and security of the Barakah Nuclear Energy Plant, the first peaceful nuclear energy plant in the Arab World. Prior to becoming Vice President for Security, Al Shehhi was the Enterprise Information and Cyber Security Executive Director at Nawah. 
Nawah, a Joint Venture Subsidiary of the Emirates Nuclear Energy Corporation (ENEC) and the Korea Electric Power Corporation (KEPCO), is mandated to operate and maintain the Barakah Nuclear Energy Plant in the Al Dhafra Region of Abu Dhabi, UAE.
Al Shehhi joined ENEC in August 2010 and was part of the Enterprise Resource Planning team, before joining the Nawah Information and Communications Technology department. He held a number of positions, including Operations Technology Director and Business Applications Manager.
Al Shehhi started his career at the Abu Dhabi Company for Onshore Oil Operations (ADCO), a subsidiary of the Abu Dhabi National Oil Company (ADNOC), working in system analytics for four years before joining ENEC. 
Yaser Al Shehhi holds a Master's of Business Administration from Abu Dhabi University as well as a Bachelor's degree in Computer System Engineering from UAE University in Al Ain. He also graduated with the first Cohort from the "Artificial Intelligence Program" managed by the National Program of Artificial Intelligence in the United Arab Emirates and facilitated by the University of Oxford.