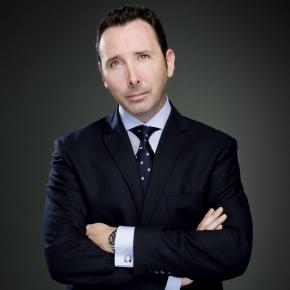 Founder & CEO, Huriya Private, UAE
John Hanafin is a financier, investor, deal maker and established Huriya Private after 20 years in financial services in the Middle East.
 A focused professional with entrepreneurial drive and a commercial mindset.  John has over 25 year's experience in the HNW Trust & Corporate Services industry, with 15 years based in Dubai, Doha and Manama. With an extensive background in serving the specialised needs of high net worth investors around the world, John brings to the table proven leadership experience in global financial services, residency and citizenship planning, estate planning and other related services. In addition to sitting on the boards of various organizations globally, John is also a trusted advisor to governments for the structuring and implementation of programs to boost corporate re-domiciliation and foreign direct investments, and was recently appointed as the FDI Director to the Vanuatu Trade Commission in the UAE.
 John is a Chartered member of the Securities Institute (CISI), a member of the Society of Trust and Estate Practitioners (STEP), a member of the International Tax Planning Association (ITPA), a member of the International Business Structuring Association (IBSA), and an FA Registered Intermediary, authorized to conduct intermediary activity on behalf of professional football players and clubs in England.
""The right to freedom of movement is a fundamental right preserved in the laws and constitutions of most countries, however we see evidence daily that this right is limited to the borders and visa restrictions of ones country of citizenship or lawful residence.
 I have established Huriya Private to provide private advisory services to a select number of families and private individuals. Our team brings decades of professional financial services experience with an international network of contacts, and a deep understanding of the needs of the modern day high net worth client or international family.
We have great experience in advising some of the GCC's wealthiest individuals. In an increasingly complex world, we help them to protect, maintain and enhance their private wealth. We provide them with the freedom to travel visa free, and to access and repatriate their wealth, in the most commercial, tax efficient and cost-effective manner possible."