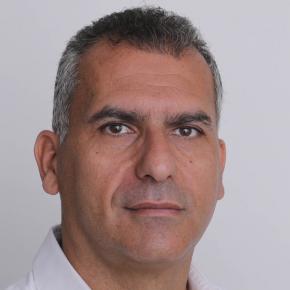 President & Co-Founder, 7Ci, Israel
PRESIDENT AND CO-FOUNDER OF 7CI
Jochanan is a cyber veteran and entrepreneur with more than 30 years of proven track record in the field of cybersecurity and information technology. He has co-founded and actively mentors successful and innovative cybersecurity, technology and service-led start-ups.
As the President of 7Ci, Jochanan oversees the group's business operations and operates within the UAE since 2019. He is focused on bringing the best of cyber skills and solutions to the GCC.
Before leading 7Ci, Jochanan held several executive management positions, such as the Comsec Group CEO. Comsec, a global pioneer in cyber and information security services and a technology provider. He was also the CIO of Playtech, the market leader in online gaming and financial trading. During the last three years, Jochanan was involved in building a Secure Software Development Lifecycle (SSDL) for one of the world's largest Reinsurance Companies. He designed a Next-Generation Third Party TPRM for Tier-1 Banks and a Cyber-Secure Product Lifecycle for one of the world's largest shipbuilding groups. Jochanan also led the development and implemented a multi-year Cyber Security Program for one of the world's largest Casinos. As can be observed easily, cybersecurity is not only Jochanan's profession but, first of all, his real passion.