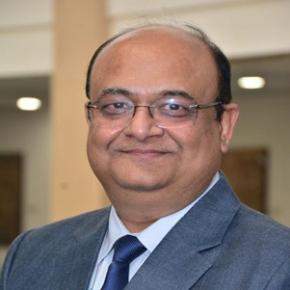 Joint Secretary, Department for Promotion of Industry and Internal Trade, Ministry of Commerce, Government of India, India
Shri Anil Agrawal started his career as a software engineer in 1984 writing civil engineering application software. He joined the Indian Police Service (IPS) in 1988 and was allotted to the Uttar Pradesh Cadre. He successfully served as the Chief of Police in many criminally, communally, and politically sensitive districts, including Lucknow, Varanasi and Gorakhpur. He headed the prestigious 'Special Task Force' and achieved notable successes against organized crime. 
Sh. Anil Agrawal spearheaded the conceptualization and implementation of 'UP100': The world's largest Police Emergency Response System. The project included setting up a Contact Centre at Lucknow and providing field services by means of a dedicated fleet of ~4,800 vehicles manned by more than 24,000 personnel, with an average response time of less than 15 minutes anywhere in Uttar Pradesh – a State with a population of ~220 Million.
Currently serving as the Joint Secretary to the Government of India at Department for Promotion of Industry and Internal Trade (DPIIT), his responsibilities include the flagship initiative of Government of India: 'Startup India'. He has been instrumental in piloting many regulatory reforms and various initiatives for strengthening the startup and innovation ecosystem in India. He is also responsible for many industrial sectors,  internal trade, technical regulations and international cooperation with select geographies.