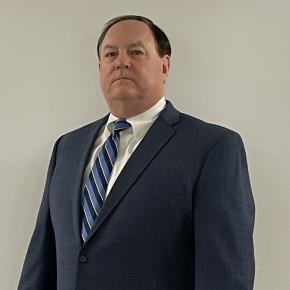 Director of Security, Facility Security Officer (FSO), Maryland Port Administration, USA
Espie holds a Master of Arts degree in Education from Cambridge College, Cambridge, Massachusetts and a Bachelor of Arts degree in Law Enforcement awarded by the University of Maryland, College Park, Maryland.  Espie is also a graduate of the Federal Bureau of Investigation (FBI) Special Agent Academy, FBI Advanced Polygraph Studies Program, U.S. Department of Defense Polygraph School,  Maritime Institute of Graduate Studies Facility Security Officer and Vessel Security Officer course and numerous other in-services and training programs.
Espie is currently the Director of Security/Facility Security Officer for the Maryland Port Administration (MPA)-Port of Baltimore.  In this capacity, Espie is responsible for the security of six State owned marine terminals and the World Trade Center, the MPA's headquarters, located in downtown Baltimore.  The elements of security are dictated by a Facility Security Plan.  These elements include personnel security, physical security and cyber security as identified by those requirements within the 2002 Maritime Transportation Security Act and relevant amendments thereof.  Espie is currently a member of the U.S. Coast Guard's Executive Area Maritime Security Committee and the American Association of Port Authorities Security Committee.    The MPA has received 12 straight Excellent annual security inspection ratings by the U.S. Coast Guard.
Prior to Espie's position with the MPA, he served as a Special Agent with the FBI for 24 years.  While serving with the FBI Espie attained the positions of Senior Counterintelligence Agent, Evidence Response Team Leader, Crime Scene Management/Evidence Collection Instructor, Senior Polygraph Examiner and Chief Security Officer. Espie served as a field evidence collection supervisor at the 1993 World Trade Center bombing and at the 2001 terrorist strikes of the World Trade Center and Pentagon.  Espie also served as a visiting faculty member at the International Law Enforcement Academy, Gabarone, Botswana, Arab National Criminal Justice Academy, Riyadh, Saudi Arabia, FBI Academy, South Carolina Criminal Justice Academy and the University of South Carolina.  Espie was recognized in federal court as an expert in crime scene management, evidence collection, polygraph and interrogation.  Before his service with the FBI, Espie served as a Special Agent and Operational Staff Officer with the National Security Agency and as a police officer in Washington, DC.