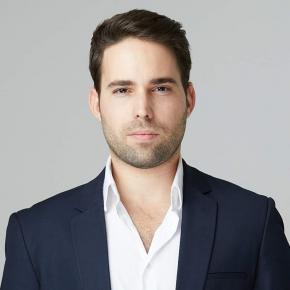 Senior Vice President, Global Cyber Partnerships & Product Innovation, Citi, Israel
Eyal Balicer is the Senior Vice President for Global Cyber Partnership and Product Innovation at Citi. He identifies and evaluates the most innovative and disruptive technologies and companies, globally, that would accommodate Citi's needs in the cyber security realm and in adjacent fields, such as fraud prevention, AML, risk assessment, data governance, and privacy. In addition, Eyal drives engagements with the global tech industry, while sourcing and facilitating relevant opportunities for a wide-range of stakeholders across Citi.
Eyal has been immersed in the AI, data science, and cyber security communities for years, most notably as the Head of Research and Analysis at the Israel National Cyber Bureau in the Prime Minister's Office and as the Principal at Glilot Capital Partners, a top-performing VC. Eyal is a former Forbes '30 under 30 list' honoree and a frequent speaker and contributor on AI, cyber security, and enterprise software innovation.