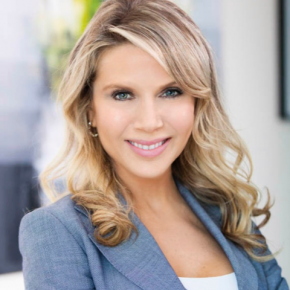 CFA, Cybertech MC, Presenter, Moderator and Award Host, UAE
A television news anchor, CFA Charterholder, a trained journalist, chartered treasurer, member of Mensa, financial risk professional, and published author.
Through 17 years of practical experience, Rachel has a unique mix of skills in both broadcasting and finance. As a CFA Charterholder and chartered treasurer with 8 years of experience at Mubadala Investment Company, one of the Middle East's largest sovereign wealth funds, Rachel possesses a solid knowledge of the financial markets (but appreciates she still has a lot to learn…).
A trained journalist with over 5 years of experience at the BBC, Rachel currently hosts a weekly podcast called Follow The Money in partnership with the Sovereign Wealth Fund Institute (SWFI). She is an advisory board member of, and the international Master of Ceremonies for, the SWFI.
She's also a published author and loves fitness. She is the host of What's Up, a one-hour weekly television show focusing on fitness, healthy living, sports, and lifestyle on Physique TV. She has interviewed global sports stars such as Manny Pacquiao and Jelena Jankovic (who she played tennis with, baldy), through to celebrity chefs and members of the UAE royal family.