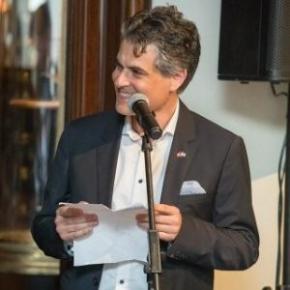 Partner at Intellion; Treasurer of the 8200 Alumni Association, Israel
Swiss born, Yariv Nornberg graduated Cum Laude with a dual degree  Masters in International and Public Affairs from Columbia University in  New York and the Institut d'Etudes Politiques (Sciences Po) in Paris.  He received his Bachelor of Arts in Philosophy and International Relations from the Hebrew University of Jerusalem in 2001.  
Yariv served for one decade as an active commanding officer in the Israeli  Defense Forces and reached the rank of Lieutenant-Colonel. 
Yariv volunteered at Yad Vashem Holocaust Memorial in Jerusalem and led in June 2004 an archeological excavation in the town of Auschwitz. He took part in the Olympic Games in Athens as an assistant referee.  
Yariv worked on various international projects for the Carter Center, the  United Nations, and the World Bank.  
Back in Israel in 2008, Yariv joined its high-tech industry fulfilling key managerial positions at Amdocs and Better Place. 
In 2014, Yariv was appointed as the Head of Swiss Bank Julius Baer's Representative Office in Israel. 
Yariv also serves as the Treasurer and Board Member of the 8200 EISP  start-ups accelerator program and is a member of the Steering Committee of the  Jewish Diplomatic Corps of the World Jewish Congress. 
Yariv had run so far 8 marathons and competes internationally in Chess.