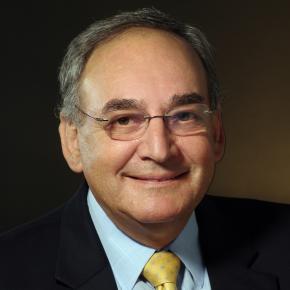 Director-General, Hadassah Medical Organization, Israel
Prof. Zeev Rotstein joined the Hadassah Medical Organization after a long and distinguished career at the  Chaim Sheba Medical Center at Tel Hashomer, where he began as a senior cardiologist in 1977 and served as its Director-General from 2004-2016. He was the Director of Sheba's Acute Care Hospital from 1999 to 2004  and its Deputy Director from 1988 to 1999.  
Born in Haifa, Prof. Rotstein graduated from the Sackler School of Medicine at Tel Aviv University where he continued on to do his internship and residency in the Chaim Sheba Medical Heart Institute. He received his  Masters of Health Administration (MHA) from the Leon Recanati Graduate School of Business Administration at Tel Aviv University and was certified by the Israel Ministry of Health as a specialist in Health Systems Management. Additionally, he has held fellowships at the New York Department of Health, Tufts University and Johns Hopkins Medical Center School of Hygiene and Public Health. 
Prof. Rotstein is a highly sought-after lecturer having taught at Bar Ilan University, Tel Aviv University, and The  Academic Center for Law and Science. Prof. Rotstein is an Associate Clinical Professor who has published more than 100 articles in peer-reviewed journals. 
Prof. Rotstein is a member of numerous professional societies and organizations including the Israel Heart  Society, the European Heart Society, and the Israel Association of Hospital Managers. Both in Israel and internationally, Prof. Rotstein is considered an expert in Health Systems Management and the Planning and  Construction of Hospitals. He has been involved in projects across the world including in Italy, Equatorial  Guinea, and Ghana. Most recently, in Moscow (Skolkovo), Prof. Rotstein is involved in the planning, designing, and operating of Hadassah Medical Moscow, a medical complex.  
In June 2016, Prof. Rotstein was named an Honorary Fellow of the Interdisciplinary Center Herzliya (Israel) in recognition of his creativity, persistence, and significant contribution to public health in Israel, to medical research, and to medical education. In May 2017, the University of Nicosia conferred the degree of Doctor of  Science, Honoris Causa upon Prof. Rotstein, for his outstanding contribution to science, education, and patient care.  
Prof. Rotstein served as Chairman of Israel's Health Basket Committee for 2020, one of the most important positions in the Israeli health system. Prof. Rotstein was recently appointed as an advisor to Israel's  Coronavirus Project Coordinator and the Israel Ministry of Health. 
Prof. Zeev Rotstein brings to Hadassah Medical Organization a combination of healthcare management and consultancy experience, academic excellence, and care as a physician.