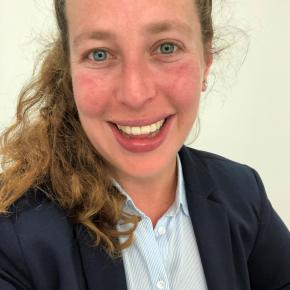 Director of Channel Presales, Claroty, Israel
Mor Bikovsky is Director of Business Development and PreSales EMEA for Claroty. In her role, Mor is responsible for Creating business initiatives with our technology partners, alongside enabling our Partners on Claroty Products.

Mor has worked in Claroty since 2018, leading the Presales activities, creating new business opportunities, improving the Product, Go to Market, and building the partner ecosystem. As part of her role, Mor manages large enterprise accounts and leads the innovation efforts in EMEA.

For her contribution to the success of Claroty, Mor received recognition from the CEO, Yaniv Vardi, as the Employee of the year 2020.  
Mor has received this accolade two years in a row.

Mor's career started in the Israeli Intelligence Corps, Unit 8200, the Israeli Army's spearhead and a worldwide leading cyber organization.

During her seven years of service, Mor has gathered extensive knowledge of Computer Science, Cyber Security, and leading large and complex projects.