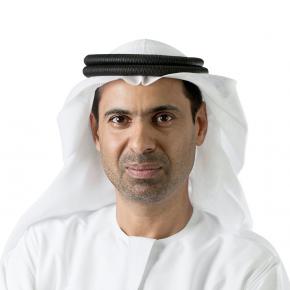 Director-General, Dubai Electronic Security Center (DESC), UAE
Director-General Dubai Electronic Security Center 
His Excellency Yousuf Hamad Al Shaibani is currently the Director-General of the Dubai Electronic Security Center (DESC). With over 18 years of experience serving in the government sector, Al Shaibani has been associated with the organization since its establishment. He has held several senior positions in DESC including being a member of the organization's board of directors.
Recognized as one of the founding members of DESC, Al Shaibani has made a valuable contribution towards the growth and development of the organization.
Al Shaibani graduated from Etisalat University College (now known as "Khalifa University of Science, Technology, and Research - KUSTAR"), Sharjah in 1995 and went on to receive his Master's Degree in Microelectronics Systems Design from Central England University (now known as Birmingham City University) in the UK in 1997.