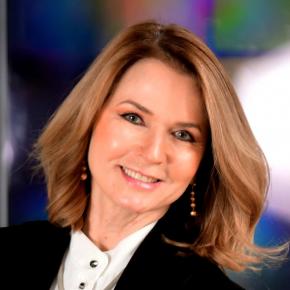 Vice President, Cloud & AI Security CTO, Israel R&D Center General Manager, Microsoft, Israel
Michal Braverman-Blumenstyk is the CTO & GM of the Cloud and AI Security division, Microsoft. Michal and team are running the global Cloud and AI Security strategy, technology and innovation. Michal has initiated and drove some of Microsoft most innovative security products, including Azure Sentinel, Azure Security Center, Azure IoT security and more. Michal founded the cybersecurity center in Microsoft Israel Development center when she joined Microsoft as the Azure Cybersecurity GM in November 2013.
Prior to joining Microsoft, Michal served as the GM of RSA Israel and the global leader of the Cyber Fraud and Risk Analytics product line at RSA/EMC (now Dell). Michal came to RSA via the Cyota acquisition in 2006. Under Michal's leadership, the revenues of the Fraud and Risk Analytics product line grew 20-fold and the number of protected users worldwide reached 300M. At Cyota, an innovative cyber and FinSec startup, Michal served as the COO, leading the R&D, product management and the Anti-Fraud array of services. Prior to Cyota, Michal served in several senior
management positions in Israeli and Global companies.
Michal holds a M.Sc. in Computer Science (majoring in Artificial Intelligence) from Columbia University in New York where she graduated Summa Cum Laude. Michal also graduated the Top Executive program at the Recanati Graduate school of Business at Tel Aviv University.