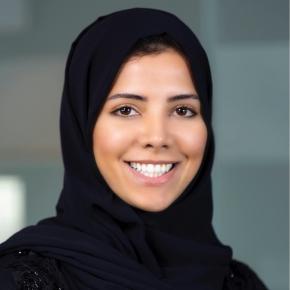 Chief Information Security Officer, Department of Culture and Tourism, UAE
Hessa Salem Al Nahdi is the Chief Information Security Officer, and a digital lead within Department of Culture and Tourism, Abu Dhabi. She leads DCT Abu Dhabi's information and corporate security strategies and operations as she sets the directions of security controls, programs and foster innovation to create a secured, valuable, personalized and engaging experience to Abu Dhabi visitors.
She has also worked on sustainable, scalable digitalized functions and integrations between entities, to enhance visitor experience and to position Abu Dhabi emirate as a world class destination, Ms. Al Nahdi performs intensive research to empower secure business transformation, as she is developing threat intelligence ecosystem.
Ms. Al Nahdi has previously played the role of Operations Manager, Service Delivery Manager and Security Operations Manager and Data Chief Officer in Aviation and Tourism sectors. She is one of the recognized Emirati females in defining and implementing Security strategies In DCT Abu Dhabi, as a digital lead she has led various successful simi and governmental digital and advanced technology programs for the organization and provided expert advice for organization skills set to operate these functions.