Applicants for a UAE Visa must apply through a travel agency.  Visa issuance purely depends on immigration and usually takes 2-3 working days.
UAE visa can be applied for the nationalities who need to have a visa in advance (and not upon arrival), as follows:
Single entry 01 month visa charge @ aed350 + Covid19 insurance @ aed80 (Per person UP to 74 years old, for 30 day duration) = AED 430 per person.
Applicants must send over:
- Clear colored passport copy
- Photo of the applicant in order to apply for the visa (Passport validity to be at least 6 months from visit date)
*Above-mentioned charges are non-refundable
Customers must ensure the following documents are completed and carried with them as they will not be allowed to travel from the original destination (airport of departure) without having them:
Copy of PCR test issued 96 hours prior to date of departure
Covid 19 Health insurance valid for the duration of the visa validity
Health declaration form 
Quarantine form 
NOTICE: Nationalities that are suspended and cannot apply for UAE visas until further notice: Syria , Iraq , Lebanon , Libya , Somalia, Kenya , Afghanistan , Pakistan , Iran , Turkey , Tunisia ,Yemen , Algeria
Below are the nationalities that don't need visa in advance and can obtain it upon arrival, BUT still need to have a Covid19 insurance: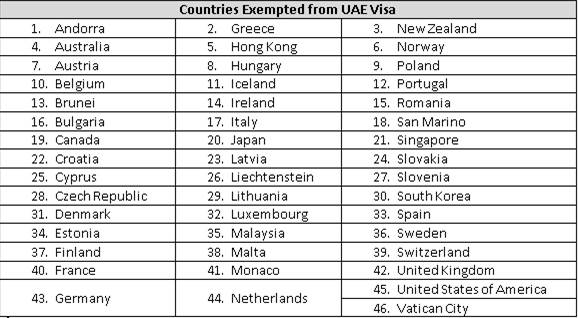 Even if you do not have a hotel booking from GTE, we also can assist for other services like visa,  transportation,  excursions, etc.
For more information and assistance with your Visa application, please contact Cybertech's official Travel Agency partner, Dubai Link Travel & Tours, at [email protected]ilink.ae or at the contact number: +971 44488111.